Yes The Rumors Are True...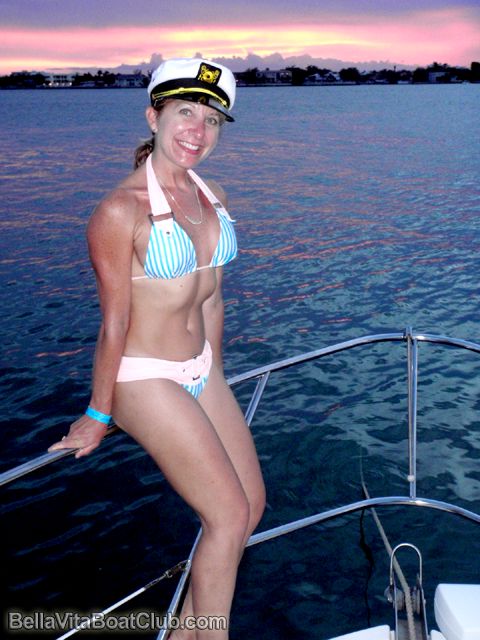 I Am Moving Away...
Yes It's True...

The rumors have been swirling around since the June regatta that Bella Vita Boy and I bought a business that would take us away from Miami.
We tried to keep it quiet

in case the deal fell apart, but last week we closed on the deal...
We bought a sailboat charter

business in the Virgin Islands and plan to be moving there to manage and operate it.
We plan to cruise the Barbie Girl

boat 1,500 miles down to the Virgin Islands where we've contracted to operate it as a "Honey Moon" charter, taking newlyweds on week long vacation cruises around the Virgin Islands.
Our other boat is a 63' Trimaran

sailboat that will host 12 guests in 6 queen size cabins on 7-10 day vacation charters, and scuba diving vacations. With a 33' beam, and over 1,700 sq ft of deck space, there is LOTS of room to party for sure!
We closed on the business

only a few days ago so while we're building a better brand new website, that's not finished yet, you can still see the old existing website at: www.FreedomSailingCharters.com
It is currently

a very busy charter boat catering to families and specialty groups. Well we intend to add one more type of "specialty" to the group of specialties we cater to! LOL... So we will soon be letting you know about special lifestyle cruises around the "not-so" Virgin Islands.
So right now

we're selling our home and all our furniture and everything else that won't fit on a boat, (which is just about everything) and we are making plans to be in the Virgin Islands in time for when the season starts in November.
We still have lots

of loose ends in business to wrap up in Florida though so will be coming back often to take care of business, but we won't be able to be at every monthly party anymore.
But Magic Fingers, Mel

has agreed to continue hosting the parties! Magic Fingers will do what we've done every month for almost 9 years now, and will be set up at Temptation Island each month listening for your calls on channel 72 waiting so he can raft you up to the party.
We know you'll be

in good hands with Magic Fingers, especially considering that he's started his own boat bottom cleaning business and can take care of that for you too, and I was never going to bottom clean your boat! LOL

So I'm excited

about this next chapter in my life, but am also so sad about leaving all my friends I've made in the Bella Vita Boat Club. And if we are in town on business on the weekend when there is a party, we will for sure rent a cabin on someone's boat and come join the fun!
During this transition

right now I don't know if September or October will be the last party I will be hosting. We will be taking the Barbie Girl down island as soon
as we can finish getting it ready for the big trip. So if it's not ready until October or November, then we will be at those Regattas at Temptation Island too, but that remains to be seen...
But in the meantime...

I plan to party this weekend like it's my last party!
Thank you EVERYONE

that has made these parties my most favorite weekend of the month. I've made such wonderful lifelong friends and I will truly miss everyone... so I really hope you'll come see me sometime in the Virgin Islands!
You know I travel with my laptop computer

with Internet access wherever I go, including on our charter boats, so you know I will always be checking in on this forum to continue answering questions and keep up with everyone.
And ONE Thing I Know For Sure...

There won't be a time in the islands when I scan my radio past channel 72 and not think of all my wonderful Bella Vita friends with benefits, and all the wonderful times we shared and enjoyed together at a very magical place called Temptation Island!